Precision Laser Target v2017

Back to category
Electronic target LPT target is designed for training and top competitions of the shooting event of the modern pentathlon. Without connecting to the PC, it works in the Hit/Miss mode, after connecting to the PC, it works in the mode of a precision target.
The operating program displays a target with hit points. It is possible to browse through the individual hits. The program clearly shows the sequence of individual hits, the overall shooting time, the time between individual hits, the points score of the hits, and the overall points score.
Part of the program is also an archiving file, into which shooting results are stored, for back checking of the shooting results.
As a service during competitions, we provide data collection for printing the overall and individual results. Another capability is the visualisation of shooting during the competition on a large screen.
Technical specifications:
| | |
| --- | --- |
| recommended distance of shooting: | 10m |
| power: | 12V DC |
| dimensions: | 20 x 20 x 22 cm |
| weight: | 1.6 kg |
| operating temperature: | +5°C to + 42°C |
| laser signal type: | UIPM laser signal 15.6 ms |
| update function: | via RJ connector |
| data output format: | UIPM Open target protocol |
| protection class of housing: | IP52 |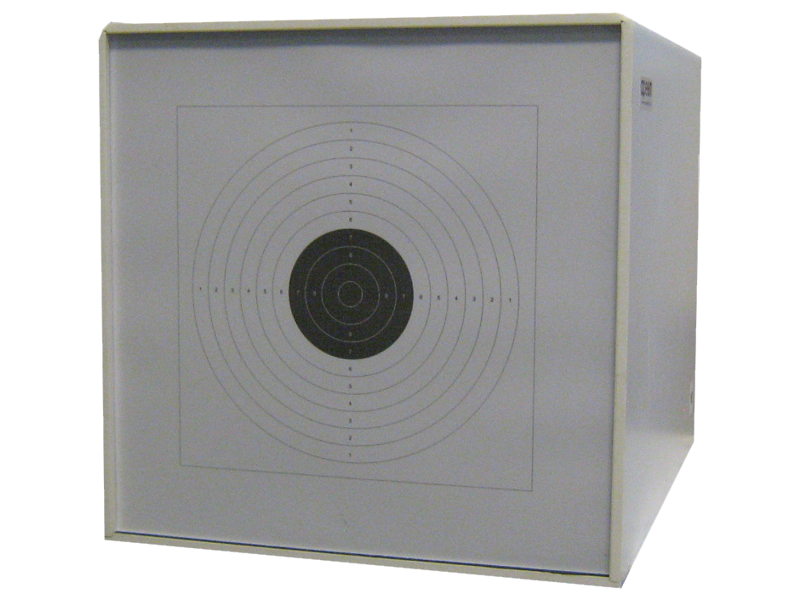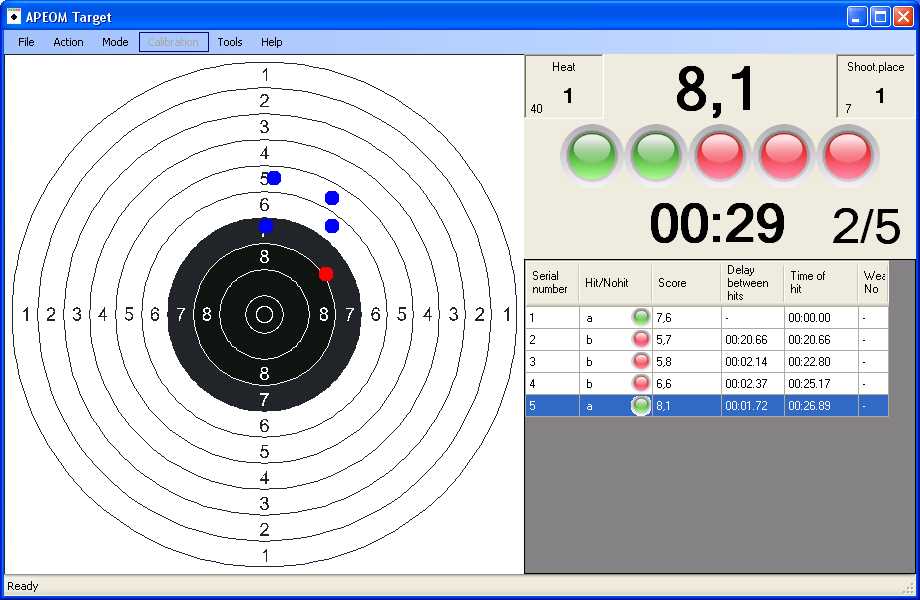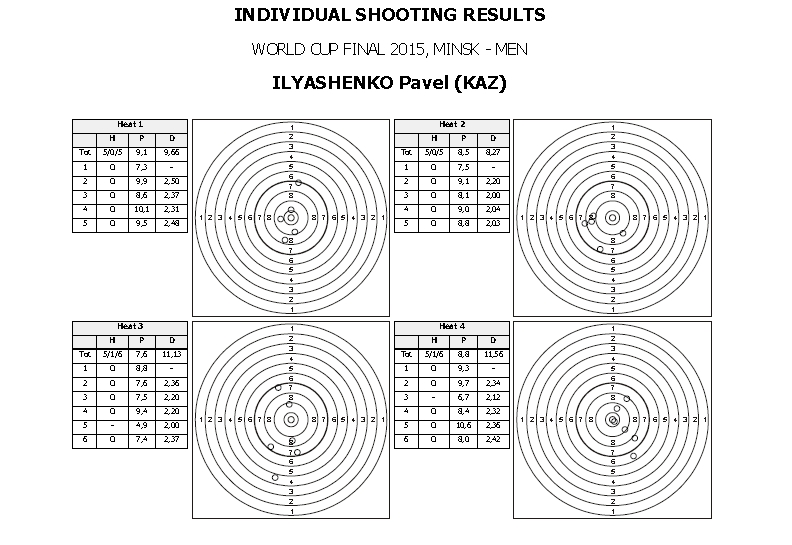 Manual: Target LPT
Interested in our product?