Laser biathlon shooting range for shooting up to 10 meters

Back to category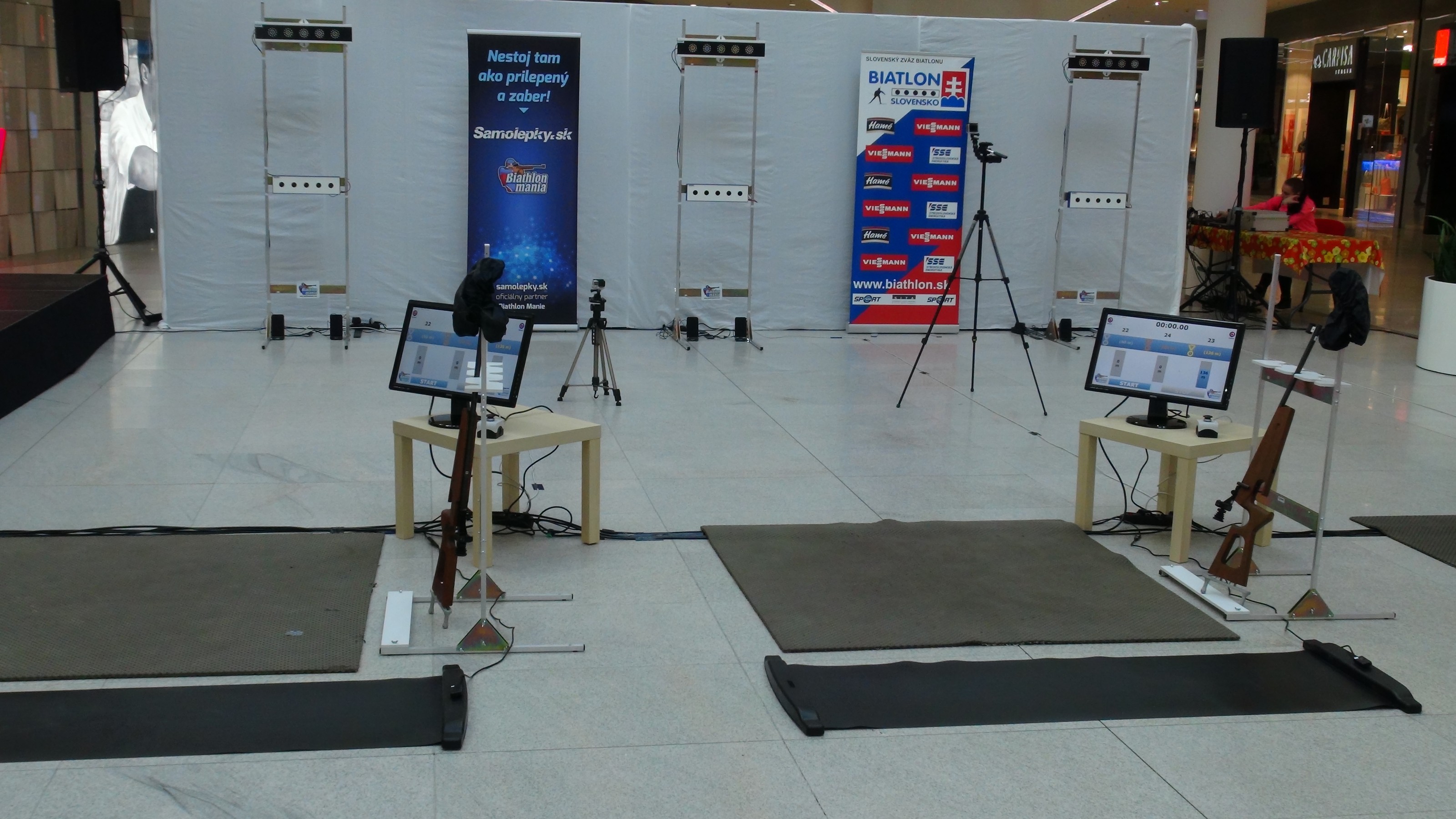 Basis of laser biathlon shooting range form the detector Buddy with target holes 35 mm for shooting in the standing position and 15 mm for prone shooting.
For shooting can be used some of the laser rifles, for example E-Gun 103.
Shooting range can be supplemented with a light panel, which shows to viewers the progress of shooting.
For physical strain can be chosen running, some sports equipment such as rowing trainer, treadmill or slideboard. 
Video 1: Buddy laser biathlon shooting range
Video 2: Buddy shooting range
Interested in our product?